Interview with Ms. Chitra Guru (A Certified and Recognized Counselor)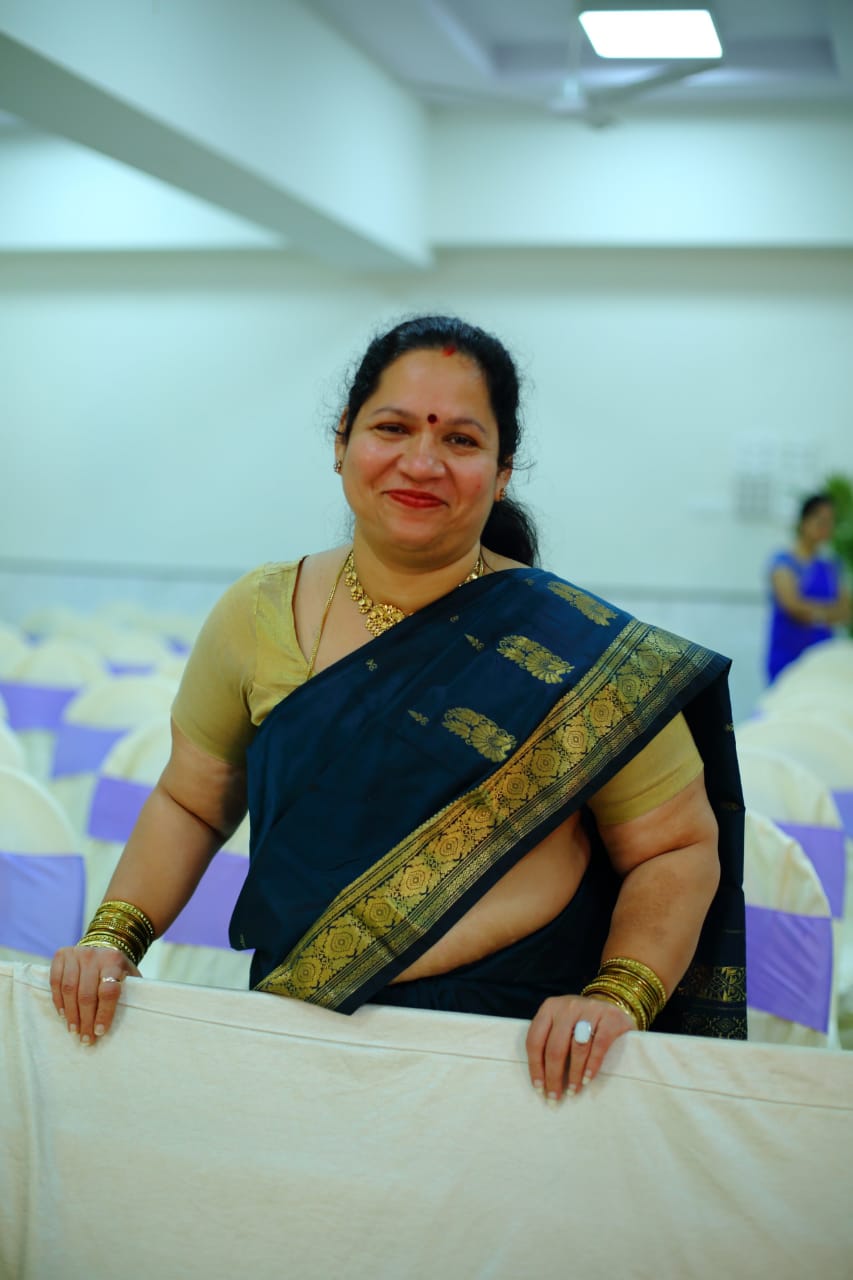 Bhavna Sharma, Assistant Editor
30 Sep, 2019
Chitra Guru is a certified and recognized counselor by Rehabilitation Council of India. An M. Phil Counselor and Guide has done various workshops in many areas of expertise. Her forte ranges from life skills to career counselling and parenting programs. She has also trained teacher on Developmental program for working along with children in classrooms. She is professionally well equipped as a Career Mentor and has done workshops with parents and children on the career path of the students in different schools. She has shared her valuable views with us. Read the excerpt below to know more about her through our correspondent Mr. Saksham Gupta.

Q.1. What attracted you to this career?
This career is linked with people and providing them human touch and I have always felt happy listening to people and their problems. This field has always resonated with me and hence I have always been interested in it. It is a creative field where you find and provide positive approach/take towards difficult situations in life.

Q.2. What are some of the advantages of psychotherapy?
- It helps in relationship building between parties involved.
- It aids in offering a platform for people to talk and share their problems.
- The field provides solutions to problems and imparts concrete thinking.
- It helps increase motivation in the victim to lead a more successful life.
Q.3. If you could wave a magic wand, what positive changes would you make to happen in your life?
I would like to have more of my clients lead a happier life and offer them the strength to deal with their own problems fearlessly. I would also like to create a more beautiful world where people aren't shy to talk about their problems, and possess much more inner strength to deal with tough situations with a smile.
Q.4. Who has been your guide/mentor in the entire journey?
My guide and mentors during my entire journey are Parul Srivastava and Vandana Thapar from NIPCCD. They urged me to focus on possibilities in the wake of problems. They fostered a sense of understanding the world of possibilities, while executing and implementing solutions in various issues and problems.
Q.5. What is the common problem with which people come to you for?
I was approached for various issues and problems faced by clients. Initially my counseling focused on working with special children. Later, I had the opportunity to build skills for underprivileged girls through vocational training and personality development while making them financially independent. Also, I was given the opportunity to train trainers and creating motivation among organization staff and relationship building among teachers.
Q.6. Which stage of a person you like to council?
My area of counselling is not limited to age-specific or problem-specific criteria. I was lucky to handle issues and provide better solutions for varied clients.
Q.7. Do you think children should consider becoming counsellor?
Yes, I would like and appreciate children to take up counselling if they have strong empathy and passion to work with people in solving their problems.
Q.8. How do you find working for education sector?
Working for education sector makes me feel happy since it connects me to the larger arena of people like students, teachers and parents who are the real builders of the society.
Q.9. What according to you is the best part of child-parent relationship building?
The best part of child-parent relationship building is the part wherein healthy parenting creates a better social behavior in the child. Or we can even say a more secure attachment leads the child to a live a healthy psycho-social, cognitive and motivational development.
Q.10. Can you explain in brief about Thinking Curriculum?
Teaching thinking is an effective method for learning as rote learning doesn't help in creative thinking. Thinking supports in the brain development and leads to better connectivity of synapses. It develops the brain and hand coordination of every child for better motor skills. Thinking curriculum gives a positive approach in education and nurtures interest in learning in the child. This also helps the child to come forward with his own creative ideas and assists in better interaction with people. Thinking curriculum helps in joyful learning and aids the child to understand his limitation while building his creativity to a larger extent. It helps in building various skills in the child according to their area of interest and passions while letting them explore greater opportunities.