Interview with Ms. Saumya Gupta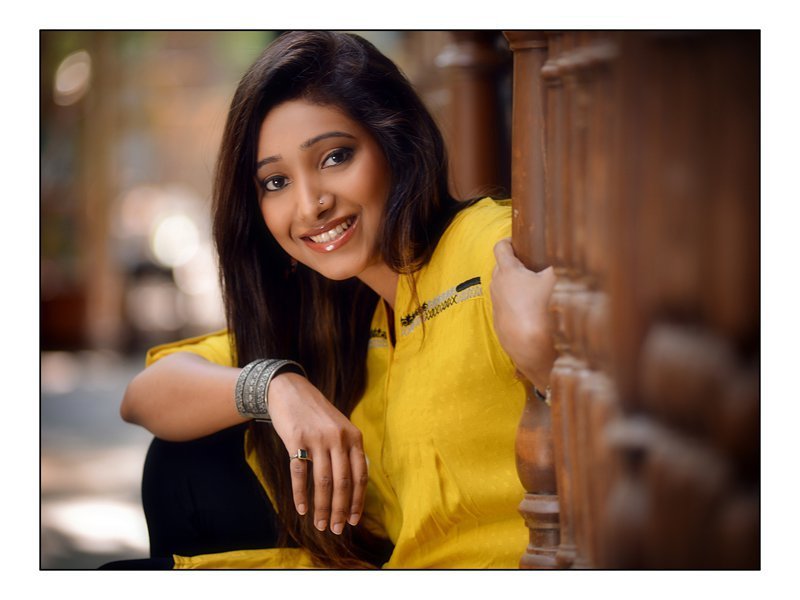 Saumya Gupta wanted to be a pilot since her childhood, from her kindergarten interview, where she carried a plane in her hand to actually going for professional education to become a pilot, she never thought she would do anything else. So as she says, Pilot by profession and Entrepreneur by choice. She started 'Ten on Ten Clothing' in 2009, as she had no job and she wanted to make some money. She found it exciting and converted her interest into good clothing as a business. E-commerce boom helped her expand and since then no looking back. Today she is among the highest selling brand on most marketplaces and planning to go offline to build her brand of clothing. Read the excerpt below to know more about Ms. Saumya Gupta through our correspondent Ms. Bhavna Sharma.
Pilot by profession and Entrepreneur by choice; quoted by you. Were you not afraid while choosing and entering into an entirely new profession?
There is always a sense of being unsure when you take such a step. But honestly, I had nothing to lose. I could only gain. I decided to follow my guts and that helped me to paint success colors on my wall of fame.
How did your parents help you in winning over the challenges of life?
Well, my parents did not have surplus money, all they could offer me was knowledge. Their knowledge helped me to deal and win over challenges of life and sometimes even over extremities offered by life.
Dealing with societal pressures almost kills people or makes them run away from the society. What were the special techniques used by you to cope and manage with such people?
Shut ears and let your work make the noise. This is the best technique I would suggest any student who is aiming to do or perform something different in life and does not want to follow the crowd.
Is boom of E-commerce the magical wand for the expansion of your business or is it sheer diligence which made 'Ten on Ten' the highest selling brand?
Its sheer diligence which made 'Ten on Ten' the highest selling brand. Until and unless an individual do not perform or initiate and complete a chosen task for himself/herself; nothing can prove to be a magical wand for any business.
What were the initial steps you took to become an entrepreneur at a time when recession hit the market?
I remained very stingy with my expenses, SAVE SAVE was my mantra. I had a vision, was ready to sacrifice for it. Thus, I took a step of only saving money at a time when recession hit the market.
What does 'Ten on Ten' clothing mean to you? Have you ever regretted your decision to be a pilot or any thoughts of why you could not make it there though you are a successful entrepreneur as of now?
Being a Pilot means discipline. You cannot be a pilot if you do not have discipline in you. I'm a licensed pilot, so I have made it there. I just did not fly commercially. Today I can fly as a hobby. Had I not been a pilot I would have never been where I am today. 'Ten on Ten' means the world to me. It's my baby that I am watching grow before my eyes, I want to feed it and nurture it.
What advice would you give to children who aspire to be a successful entrepreneur and want to win awards just like you?
Don't be scared to speak what ideas you have. People will tell you it's wrong, people will stop you. Don't listen. Be prepared to face hurdles, they will pass too just like every other problem in life.
What are the three simple life rules you would love to share with children of today to win over every sphere of life?
I think most people are forgetting priorities in today's life. They must remember- Friends come and go, the good ones will stick around no matter what. So:
1. Priorities
2. Discipline: When you have absolute discipline in your lifestyle, getting things done on time will never be a problem. Time is money, money is time! Value it.
3. Happiness: You are not born to be unhappy, start choosing your happiness. You have the power of choosing. Make the Choice, Be the Change- My favorite quote.
Being a pure – bred Bombaywaali, who is fearless, ambitious and stylish; what are your style mantras to be confident and comfortable with whatever you wear and who you are?
Jyaada sochoge, toh phass jaoge. If you're comfortable, you are happy. You have achieved happiness and comfort and confidence. This is my style mantra and I would suggest others to follow it.
What are your future plans for 'Ten On Ten' Clothing?
We are focusing on B2B and franchising our brand.