Interview With Dr. Himanshu Rai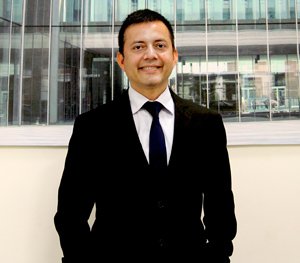 Professor Himanshu Rai a faculty at IIM Lucknow, is an educationist, an alumnus of Indian Institute of Management, Ahmedabad (IIMA). He is the former Dean of MISB Bocconi and Professor at SDA Bocconi, Milan, Italy from 2014 to 2016. His core area is Human Resource Management, wherein he focuses on Negotiation, Mediation, Arbitration, Strategic HRM, and Leadership. He frequently conducts training program and workshops for executives as well as bureaucrats. He has earlier taught in the HR area at XLRI Jamshedpur. FairGaze got an opportunity to interact with him. Read the excerpt below to know more about Dr. Rai.

Since you are an IIM pass out, what difficulties you faced while cracking the entrance of IIM Ahmedabad?

None. Cracking the CAT was not difficult as I have always been a voracious reader and puzzle solver. During my stint at Tata Steel (before getting into IIM Ahmedabad), I continued to be in touch with academics through quizzing, reading and theatre. More importantly when I decided to write CAT, I was very sure what I wanted to do with the rest of my life. Having a clear personal vision makes things very easy for people.

As a recipient of the coveted National Talent Search Examination (NTSE), national-level scholarship program, how do you feel?

Although it happened a long time back, the memories are still vivid. When I got the letter telling me that that I had cracked the NTSE, I ran to the house of my Physics teacher Mr. Arvind Katiyar who was my mentor also, and shared the news with him. He was almost as delighted as I was if not more, and that is something I will remember forever.

Would you like to share some tips among the students that can help them to achieve NTSE scholarship?

First and foremost you need to understand that NTSE tests you on a range of skills. The mental ability test is the key as it tests you on logic and reasoning and can be unpredictable. You need to write as many mock tests as you can and constantly analyze and work on the areas of strength and weaknesses. The other two sections are subject specific and your syllabus material ought to suffice for your preparation.

As you have spent so many years in shaping young minds how is your experience till now?

It's great to be young in these exciting times. Opportunities abound, information is on your fingertips, and the environment, though still competitive, is far more conducive to and supportive of innovation. In my experience people with a clear vision and the perseverance to back that vision with action will change this world.

As a Professor what kinds of changes you determine in present generation?

Today's generation has far more information than we had as well as many more alternatives to choose from. The landscape of education and career has changed profoundly and is likely to continue changing exponentially. At the same time I believe today's generation does not differentiate between data and information. Communication technologies have multiplied but the quality and effectiveness of communication has deteriorated. I guess it's a phase of churning and things will change for the betterment once everyone reconciles with this digital revolution and matures in using it.

Do you think that preschool programs in early childhood can shape the future of India?

Most certainly. Our personalities get shaped by the time we are 20, and a lot of it has genesis in the experiences we undergo by the age of 8. Children at the age of 2 start making sense of things, including time and the learning curve thereafter is steep. If these preschool programs are thought through, they can indeed shape the future of our country.

Do you agree that our education system needs some changes in order to develop bright careers for future generation?

Our education system needs changes at every level. At preschool and primary school levels, we need to incorporate pedagogies that instill curiosity in children. Middle school and above should concentrate on learning through experience and use rather than rote learning. Higher education should include programs that address the needs the country has and is likely to have in the future.

Is it important for children to have mentors to be successful in life?

It is useful for sure to have mentors early on, especially to help them sift through reams of available data and help them make choices which are their own and not of someone else.

How do you differentiate between a mentor and a trainer?

A trainer is a formal coach who through various pedagogies addresses the gaps in the knowledge, skills and the attitudes of the trainees. A mentor, on the other hand, is an informal coach and friend rolled into one, who helps the mentees in finding their own meanings of life.

What are your future plans?

I plan to continue doing what I do: help others in figuring out their destinies.