Student Article
/ Academic
9 Study Tips For Competitive Exams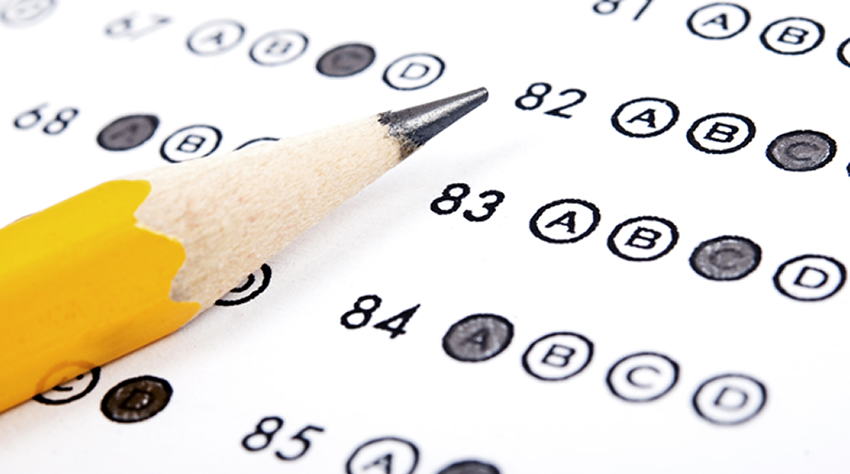 Assistant Editor
24 Jul, 2019
Every year many students apply for competitive exams getting information and referring the details from online education info providing websites like Getmyuni. There are quite a few things many students don't do which are very important. Preparing for the competitive exam the right way can give a student an advantage over the others. The difficulty of each competitive exam is different from the other. Exams like JEE Advanced need more preparation and dedication from a student. Here are a few tips to help students study efficiently.
1.Sleep Cycle - Having a good sleep cycle is essential. The students must wake up early in the morning rather than stay late in the night. Waking up during the early hours at 5:30 a.m. is a good habit. this enables students to have a fresh mind and accept more input compared to normal.
2.Schedule - The applicant must have a strict schedule in place which optimizes his/her time usage. The student can study for 2 hours in a stretch and then must take a break of 15 to 20 minutes. This helps them to prevent their mind from reaching a saturated state since preparing for JEE Advanced is not an easy task and it takes a big toll on the mental health of the student if he/ she stuffs in too much work in a short period of time. Being able to give a short amount of knowledge boost to yourself is better than a prolonged study period.

3.Question Papers - The students need to practice at least 10 question papers of the past years. it is better if the students practice the question papers in the morning and during the rest of the day go through the concepts that they found a little difficult in the morning while solving the question paper.

4.Specialization Over Broad Knowledge - Rather than studying all the concepts, the students can choose a few important concepts and study in-depth about them. Exams like JEE Advanced is not about having broader knowledge but more about having in-depth knowledge.

5.Social - The student needs to avoid being too social for the time being. Attending social events once in a while is fine but the students must learn to say no to a few things. This can be an easy thing to do for a few students but the social kind will struggle with it.

6.Core Concepts - There are a few concepts in every subject that are the foundation for all chapter. These concepts are constantly repeated and being perfect with these concepts will be helpful in attaining a better score.

7.Health - While preparing for competitive exams, the applicants usually forget about their own health and wellbeing. The students must give equal importance to their own sleep cycle and exercise. Healthy diet also plays an important role in maintaining a good mental shape which in turn results in better learning.

8.Keywords - Students must remember the keywords which help them recollect the whole concept. These keywords can be highlighted while studying.

9.Study Strategy - It is better if students do not study one tough subject after another. Students need to give a gap between tough subjects. They can alternate between a core subject and a non-core subject. If a student studies core subject then his/her mental state reaches a saturated state. If they are to study other core subject after reaching mental saturation then their ability to understand decreases.

Author: Sai Raja M

Sai Raja M is a college student who aspires to be an entrepreneur. His primary goal is to help other students choose a more meaningful and relevant career in their life.