Student Article
/ Academic
Bring Forth The Talent Within You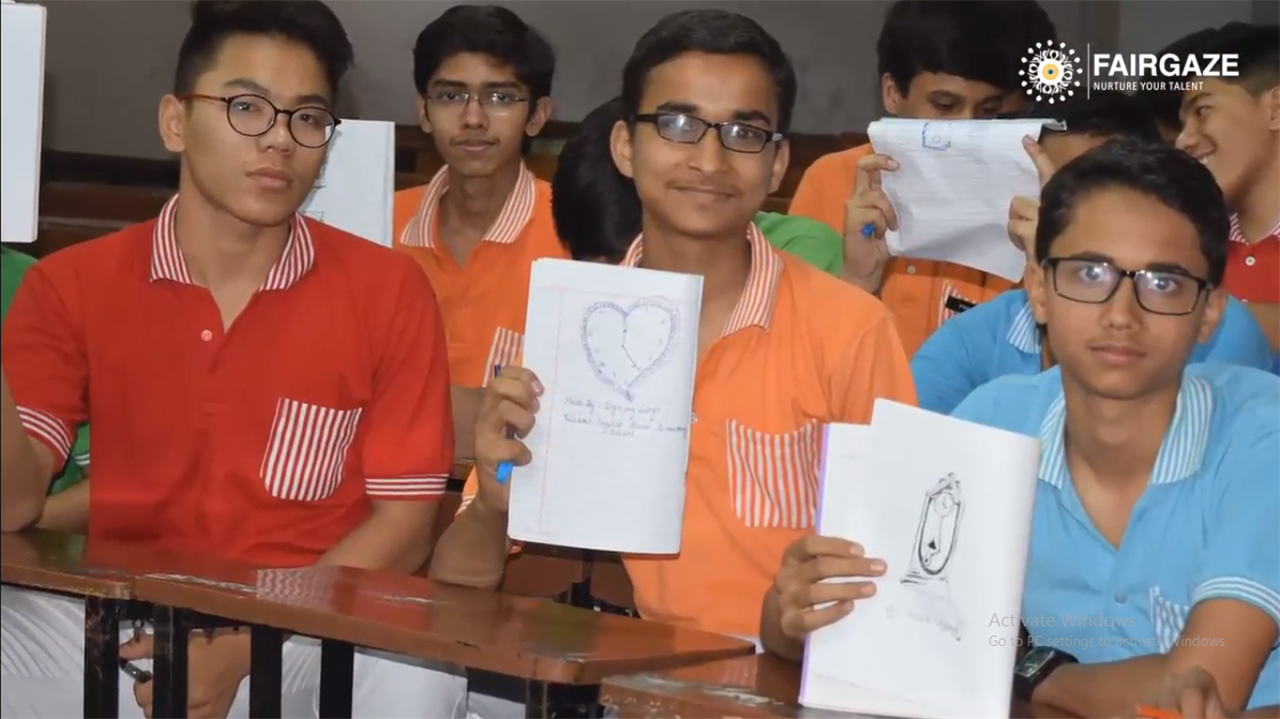 Swati Kaushal
13 Jul, 2018
Students have a tendency to try to make their lives easier,but that won't help them to develop and grow as a human being. They need to learn to think differently and apply what they learn. Being brilliant just in academics will not help a student become a responsible countryman. A student must have a hand on experience in other fields as well and if not so he/she must at least pay interest in them. If a student is both academically and in co-curricular talented, so it will help them face the world with much more confidence and a strong persona.
Gone are the days when just a Bachelor's or Master's degree was a passport to a well-settled job for both men and women. What a firm actually wants is a person who possesses both hard and soft skills which will become an asset for the entire organization instead of a liability. Students should start working on their personality and creativity since the very beginning as it will help them groom in the coming days. Students should have a tendency to produce and recognize ideas, substitutes, possibilities which will aid in solving issues and communicating with people.
The students' workshops will help the students in following ways:
Help students with time management- The first benefit of involving in the student workshop is time management. Students will learn howto manage their time and prioritize things in their life, as adults we are used to juggling a variety of tasks and the younger ones should also learn the same and getting involved in workshop activities will give them a practice at it.
Involving in diverse interests- This workshop will also allow students to develop and be involved in diverse interests. If you keep your child limited to their books so they might never be able to explore the ocean of opportunities they have. So these extra-curricular activities will help them in finding a new interest or hobby.
Students learn to contribute- The students' workshop will allow your child to contribute to the community in some or other way like pottery, journalism, animation etc. These activities show that students are getting away from thinking about themselves and contributing their time to something else. This will not only enhance their creativity but also help them grow as a person.
Boosts self-esteem- There are times when a student feels that there is nothing they are good at. Today, a lot of children struggle with low self-esteem and this workshop and activities will help them grow through it. This can be a path for them to raise their self-esteem and find something that they are really good at. These activities will help them shine and get involved in something really productive.
Developing relationship skills- Personality development and other soft skills can help the student in building solid relationship skills. A child needs to learn to get himself involved in social activities and how to act and behave in social situations. The students' workshop provides them a chance to learn these societal skills out of the school premises and under the supervision of mentors.
Improves overall personality- The students workshop will enhance the overall personality and traits of the students which will help them in facing the tempestuous road of their coming future. They will gain experience and appreciation through these activities aiding in their college and graduation plans.
Better academic performance- Research has shown that students who pursue their interests and hobbies achieve better results in academics as well. Participation in activities like sports, dance, poetry,drama will help them in achieving the bigger purpose of great education.
Therefore, proactive students workshops that provide extra-curricular activities instead of just academics are important because they promote well-being and happiness of our student, it also raise awareness within the community as well. Students can use these activities to explore their hidden talent and exhibit them to a diverse range of interests in students.