Student Article
/ Academic
What's Next After 10th, 12th or Graduation? Where To Go And How To Choose?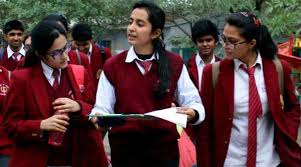 Assistant Editor
20 Mar, 2019
One of the hardest things that students have to do is to choose a career path. There are so many options available, and there is a lot of pressure to ensure that you make the right choice. Many students feel like that after deciding they cannot go back after a certain point that is why choosing the right career tends to make people so anxious. A lot of advice is given out there on how to make this decision easier, but FairGaze has helped ease this decision-making process by consolidating the best advice for you at one place. Read on to discover the careers and courses, which you might choose after your 10th, 12th or graduation.
So if you are finally done with your 10 standard board exams and have a couple of months to relax and unwind! Good! It is a well-deserved break after a long and arduous journey of over a year. What next? That is a question that could stress you for the next many years and is worth taking the time to contemplate and decide.
For some, they have decided their passion and may find this article a useful road map in deciding which stream may be best suited to pursue it. There may be some others who do not know what they want to do and may go through this article just to explore the options available. Regardless of how sure or unsure, you are about your plans post-school, read this article and perhaps you may gain a different perspective that could help you to decide.
What are the options after 10th?
After the 10th standard, there are five main options available to every student enrolling into junior college, namely Intermediate, Polytechnic, ITI, Paramedical and Short term courses. These courses are designed to give you a firm grounding in the subjects you need to pursue higher education in specialized courses and stemming from these basics.
Intermediate: It has three main streams available for every student, namely Science, Commerce and Humanities/Arts.
Polytechnic Courses: A polytechnic course offers higher education in a wide spectrum of subjects that are predominantly technical in nature. A polytechnic course aims more at the applied aspects of education and less at the theoretical ones. Students can choose the diploma course as per their interest like Diploma in Mechanical, Electrical, Civil, Chemical, Computer Science, IT, IC, EC, Electronics, Petroleum, Aeronautical, Automobile, and many more.
ITI Courses: These courses are the best way to learn any vocational skills like Fitter, Computer, Civil (Draughtsman), Mechanical, Electrician, Plumber, etc.
Paramedical Courses: These are usually related to the allied healthcare sector. These courses are useful and job oriented as they are directly related to the field of healthcare.
Short term Course: These programs last anywhere from a few weeks to a few months and are often offered in information technology and medical billing, as well as a variety of hands-on skills areas.
Govt. Jobs: Also, one can apply for Government jobs like VRA, Military, AW (Female), Driving post, etc.
What are the options after 12th?
Today with a wide variety of career choice and an increasing competition, you need to plan your career wisely and at the earliest. One should know its abilities, interests, aptitudes, and personality before choosing a stream, a training course or a career after completing 12th standard.
Besides these, you should have information regarding different courses after 12th standard. Here we have listed the most successful career and job oriented courses that can easily be opted.
Engineering: If you enjoy exploring new technology, or are interested in technical or scientific issues, then graduation in engineering can open up a whole new world of opportunities. There are so many different options available, and you need to choose your specialization early in your degree. However, EAMCET, IIT, AIEEE, and BITSAT, etc are the most eminent entrance examination for admission to BE/B. Tech.
Medical: The medical industry is one of the largest and fastest-growing industries of India. Aspirants choosing Biology as their main subject in Class 11 and 12, start their preparation to pursue medical education from the beginning. However, NEET, AIIMS MBBS and JIPMER MBBS are the most eminent entrance examination for the admission to undergraduate medical courses.
Degree: This course has the variability of job and business centric courses such as a movie, media, cultural arts, animation, choreography, painting, photography, and cooking, etc. These are some of the most effective career options in arts and science and students can choose from BA Degree, B. Sc, B. com, and others.
Teaching: It is said that in order to become a teacher, one should acquire an accredited teaching degree from a university or college. But, it is also recommended that you have a professional qualification in a field or subject. There are some entrance exams held for teaching field these are D. Ed, UDPED, ECCED, and other.
Diploma Courses: Students can also choose from a range of Diploma courses as per their interest in field like Foreign languages, Fire safety, Journalism, Hotel management, Designing, Film making, Management, and many more.
What are the options after Graduation?
Graduation plays an important role in shaping your professional career, after completing your graduation; you may now have a great knowledge in a particular stream of education. It provides a base that you can utilize to realize your dreams. Many students find the right way to fulfill their dreams; while many find it difficult to choose the right career option after their graduation, the confusion in choosing the right career option is natural. You have numerous career options after graduation like Hospitality, Management, Computer, Information Technology, etc. Therefore, you might need to seek the guidance and support from experienced counselors. Here are some options for students of specific stream:
Engineering Students: They can opt to work in an organization or further choose M. Tech or MBA.
Medical Students: They can also start practicing or start the job or can opt for MS, MD, etc.
Degree Students: They can also start working or can opt for further studies in Master's course.
Teaching Students: They can opt for B. Ed, B. PEd, M. Ed, PhD, Post - graduation or start working.
Conclusion
So how you will decide what you want to do after 10th, 12th or Graduation? It totally depends on your passion, interest, and aptitude. FairGaze understands this grave problem and provides expert career guidance to the students on a personal basis. Their counseling follows a well-defined pattern that has proven immensely successful in the past.
By: Aishwarya Sharma