Student Article
/ Academic
New Education Policy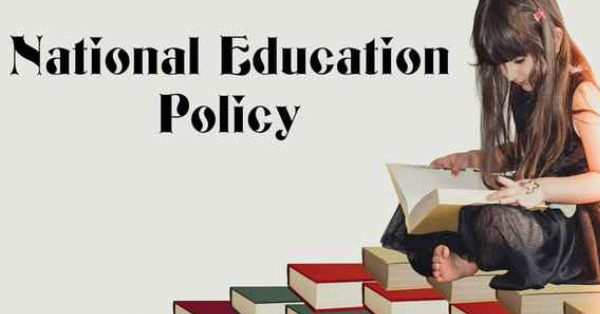 Assistant Editor
18 May, 2020
The National Education Policy was framed in the year 1986 and was modified in the year 1992. It's more than three decades have passed since the previous Policy. The National Education Policy 2019 envisions an Indian-centred education system that will contribute to the transformation of sustainability of our nation into an unbiased and vibrant knowledgeable society, by providing students a high-quality education. During this era, some significant changes have taken place in our country, society's economy, and therefore the world on a large scale. It is during this context that the education sector must speedup itself towards the stress of the 21st Century and therefore the needs of the people and the country. Quality, innovation, and research will be the major pillars on which India will become a knowledge superpower. Clearly, a New Education Policy is needed.

The Government of India had come up with the method of developing a replacement Education Policy through the consultation process for an inclusive, participatory and holistic approach, which takes into consideration expert opinions, field experiences, inquiry, stakeholder feedback, also as lessons learned from best practices.
The Committee for preparation of the draft National Education Policy submitted its report to the Ministry on 31st May 2019. The Draft of the National Education Policy 2019 was uploaded on MHRD's website and was also shown live at MyGov Innovate portal obtaining views, suggestions, and comments of stakeholders, including the public. The draft of the policy is based on the foundational pillars of access, affordability, equity, quality, and accountability.
Post submission of a Draft report back to the States and Union Territories' Governments and Government of India Ministries were invited to share their views and comments on the Draft National Education Policy 2019. A short e summary of the Draft of National Education Policy 2019 was shared between stakeholders, which was also translated in 22 different languages and was uploaded on the Ministry's website. Meetings with State Education Secretaries of faculty Education and with State Secretaries of upper & Technical Education were held.
Also, a special meeting of CABE on National Education Policy was held. In the meeting for New Education Policy 26 Education Ministers of various States and Union Territories' s, along with the representatives of States and Union Territories, Members of CABE, Heads of Autonomous Organisations, Vice-Chancellors of Universities, attended the meeting alongside senior officials of the Central and State Governments. Around 2 lakhs suggestions on the Draft National Education Policy received from various stakeholders. Exercise of formulation of National Education Policy is currently going on and it will be finalized soon.
By: Saksham Gupta