Interview With Mr. Arpan Kapadia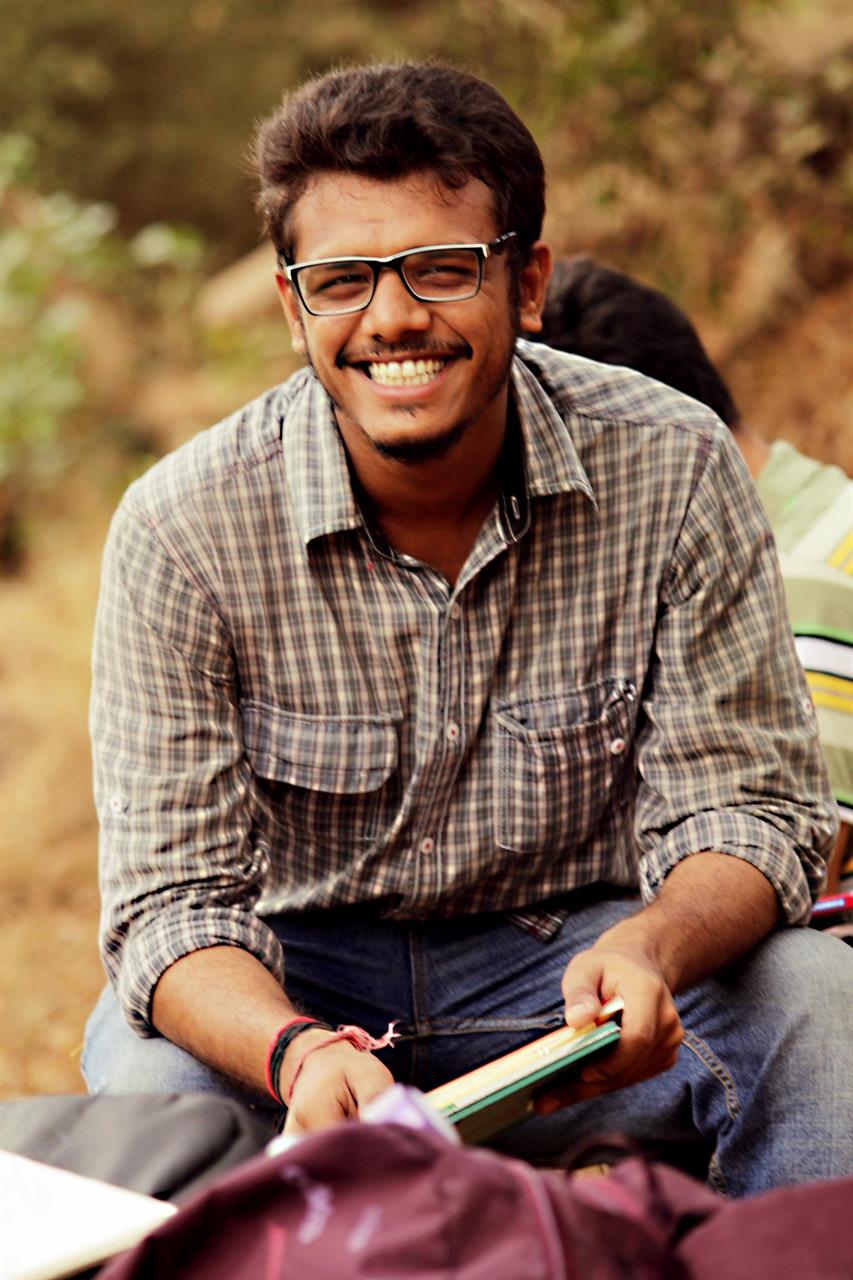 Mr. Arpan Kapadia is the Founder of 'Alleviate Studio' and a known director/producer of short films. Arpan not only produces movies but creates awareness among people through putting small issues such as child-labor, duel personality disorder, women's right and much more. FaiGaze got an opportunity to interact with him. Read the excerpt below to know more about Arpan.
When did you decide to become a producer/ director?
Since childhood I had a very close relation with camera, because my grandma always use to taking photographs of each and every moment of my childhood.
I have still not become a film director or producer yet, life always teaches you so many things and I truly believe in that. I love my work of filmmaking and that's why I do it.
When did you finalize to start a creative production house like 'Alleviate studio'?
I was writing a poem at my father's studio 2 years ago. My cousin brother was there and suddenly he told me, "Why shouldn't you start to make short films from your written short stories and poems!" It's a great idea, I said. And then we started "Alleviate Studio". We tried to spread social awareness through art- films, paintings, graphics, music, photography etc.
You are a collaborator. How have you discovered members of your team and how do you keep the relationship with them strong?
In 'Alleviate' we all have started from 0(zero). And now we're more than 20 creative people in our group. The word, 'Alleviate' itself means to lessen the pain, to make problems or suffering less extreme. There are no problems or difficulties which could go away completely but we (the society) can make some efforts to lessen the effects these problems leave behind. Our team aims to bring social awareness, to break people's superstitions and keep discrimination, domination, suffering at bay. We all have a great understanding among us, and they all support me a lot.
How your friends and family supported you to follow your dreams and passion towards movie making?
Sometimes it's very difficult to survive only through films. Some of us are working and studying also. But yes, for my dreams my family and friends supported me every time.
What was your inspiration behind the screen play-'An Unread Book'?
It is a real life incidence. I like to travel while making a film, I went to my friend's home, Deola (village) which is in Nashik. I was walking in a street for taking some photographs. I saw there was a boy who was working in a chicken shop. I was filled with pity at that time and started to follow that boy after his work. I decided to make a film on that incident because he deserves to be happy and safe, after all he was only 9 years old at that time. I asked him to act in a short film. That was a real life event which I have showed in a film too.
What was the most important lesson you learnt that had a positive effect on your film?
Film is a journey of real life to reel life. It is depends on you how you take it!
I always try to show positive message in my films. Our society has some boundaries, so we have to take care of them.
Do you agree that education is the best way to support young India?
Yes, of course. In my opinion youth is everything in today's world. From my point of view youth has no age. And education is the most powerful weapon which you can use to change the society, country and the whole world.
Do you suggest that we all should take an initiative to encourage children, living in rural areas, towards studies?
Yes, we all should take an initiative to encourage children who lives in rural areas and who works in their childhood. We can spread the awareness via some educational films. They should understand well if they are visually affected. And that is good for India, one of the world's most child laboring countries.
What advice would you give to schools students who want to pursue a career in film making?
I'm not that much of capable to give an advice but do what you love in life because we don't get opportunities always this is the only thing I can say to school students for their career.

What are your future plans?
Right now we're working on 1 animated short film and 3 other different genre short films based on a social cause. After that we're planning to make a feature film about youth and society's actual dark problems.